Timeline of the history of Co-operators
March 1945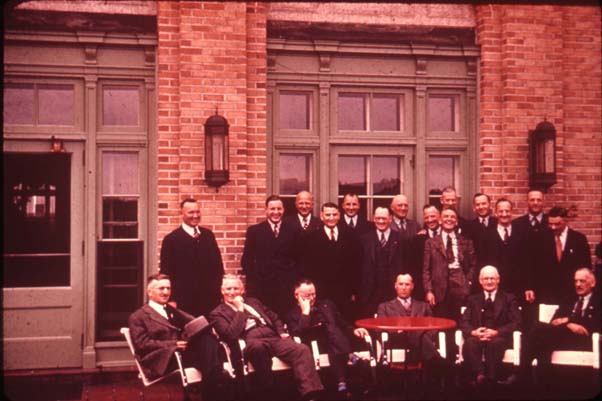 Incorporation of Co-operative Life Insurance Company.
January 1946

Co-operators Fidelity and Guarantee Association incorporates as an Ontario mutual for bonding in credit union and co-operatives. The Co-operative Union of Ontario, the Ontario Credit Union League, and later the United Farmers Co-operative and Ontario Federation of Agriculture back the new company.
December 1946
April 1947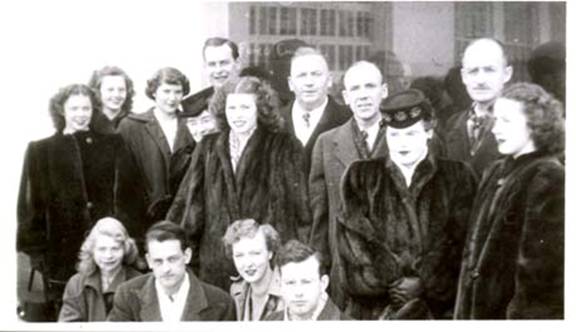 Co-operativeLife Insurance Company becomes a national company following registration with the federal government and writes more than $6 million annually in life insurance just in Saskatchewan.
1948
January 1949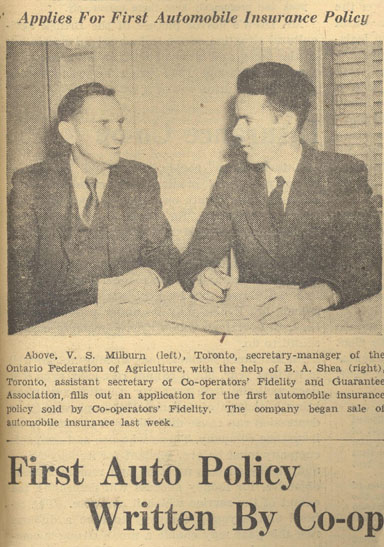 Co-operators Fidelity & Guarantee Association begins selling automobile insurance with support from the county Federations of Agriculture from across rural Ontario.
1949
November 1950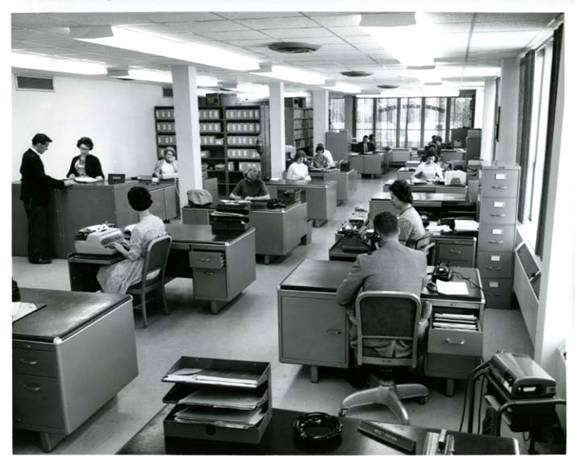 Letters patent issued to Co-operators Insurance Association, a new property and casualty company created to take over the business of Co-operators Fidelity and Guarantee Association.
June 1951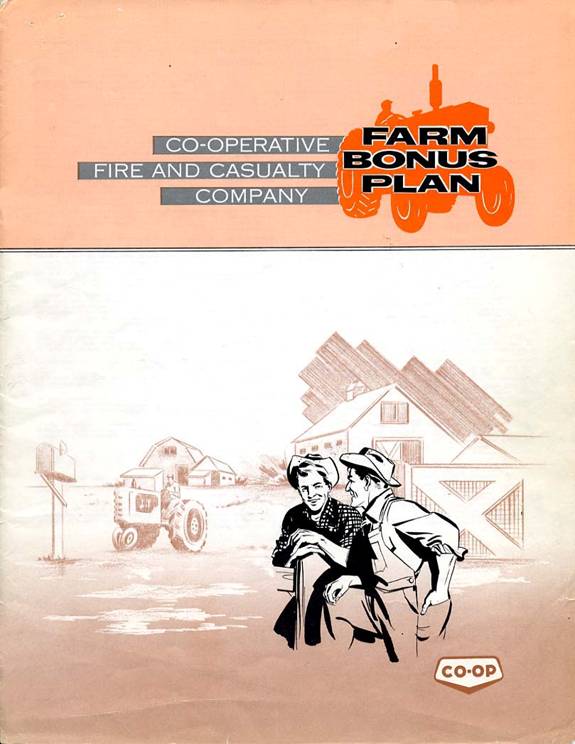 Co-operative Life Insurance Company board of directors establishes a new national property and casualty co-operative insurance company, Co-operative Fire and Casualty Company, with backing from co-operatives all across Canada.
1959
July 1963
July 1964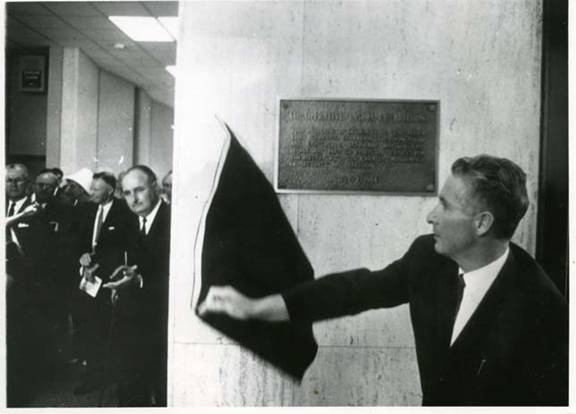 Co-operative Insurance Services moves to its current office on College Avenue in Regina, SK. A plaque unveiled at its opening reads:
"This building is dedicated to the belief that through co-operative ownership and control of economic institutions people may provide essential services for themselves with the greatest assurance of security and freedom."
December 1964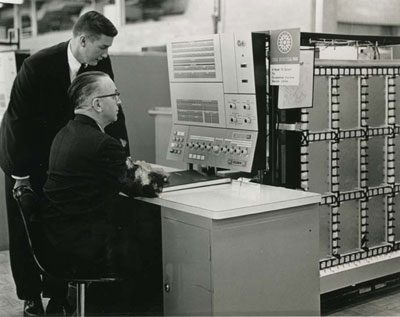 Co-operative Insurance Services in Regina takes delivery of its first computer from IBM and begins computerized processing of new applications and renewals.
1965
1967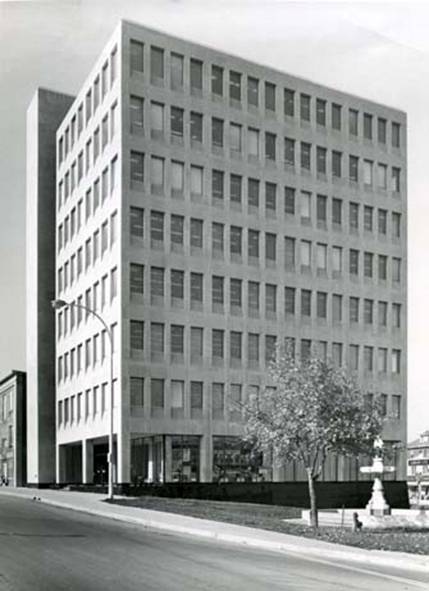 Photography courtesy of Ken Barton
The Boards of directors of Co-operators Insurance Association and Co-operators Life Insurance Association approve their new nine-storey, $1 million office tower at Priory Square on Macdonell Street, Guelph as the official corporate office.
April 1971
March 1973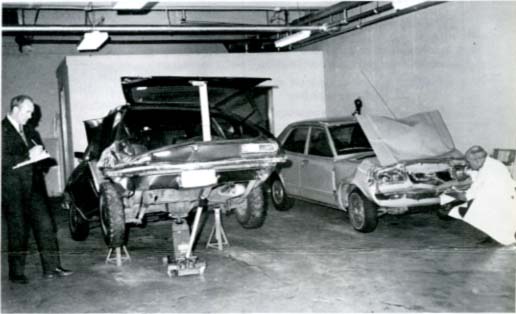 Co-operative Insurance Services opens the first drive-in appraisal centre, in Cape Breton.
1973
August 1975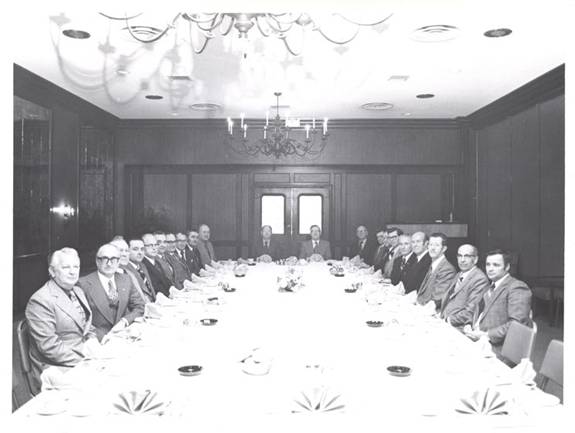 CI Management Group is officially incorporated as a holding company for C.I.S. Ltd. and CIAG Management Ltd., forming a national co-operative insurance company and realizing a dream for those who had established the insurance co-operatives three decades earlier.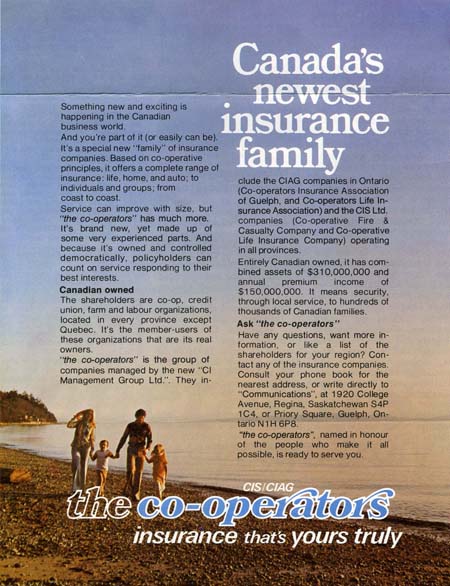 October 1977

The Co-operators adds underinsured motorist coverage to Ontario automobile insurance policies. The coverage was extended to policyholders in other provinces in the following year. The Co-operators was the first insurance company to offer this coverage.
June 1978

CI Management Group is renamed The Co-operators Group Limited.
March 1979

The Co-operators adopts the 3Cs logo, which stands for "Canadian, Co-operatives and Credit Unions".
September 1979

The Co-operators first television commercials are aired on the Atlantic Television network.
1981
February 1983
February 1988
November 1989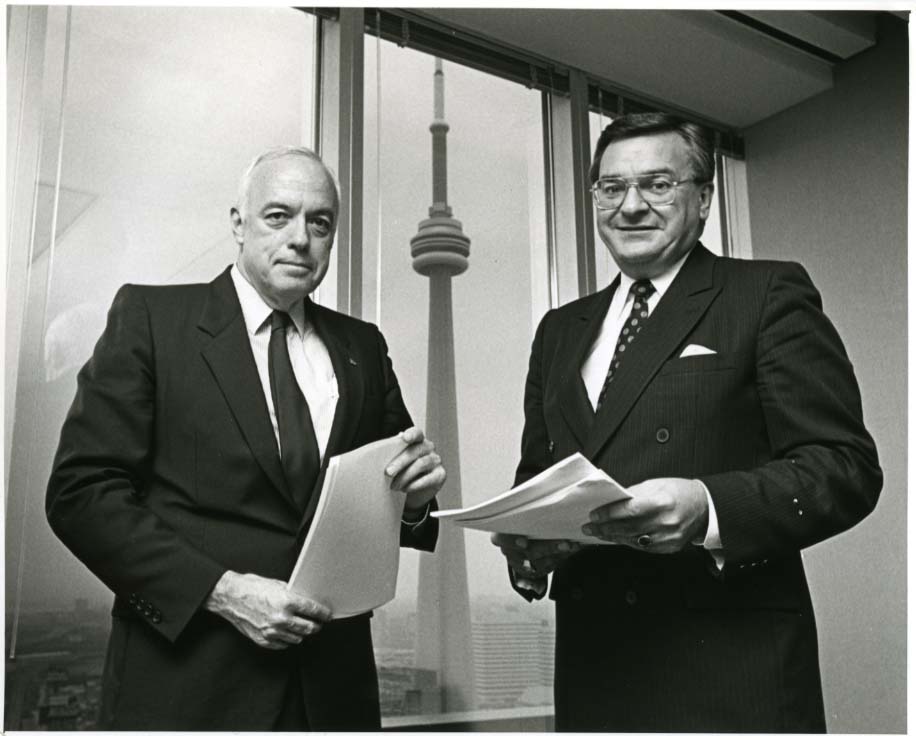 Photography courtesy of Roy Nicholls
The Co-operators purchases HB Group Insurance Management from Reed Stenhouse Limited following a three-year joint venture to market home and auto insurance to members of employee groups.
1991

The popular Wiserider bicycle safety program is launched.
April 1995
October 1995

The Co-operators goes online. The first Internet presence consisted of rented space on Insurance Canada's website.
2000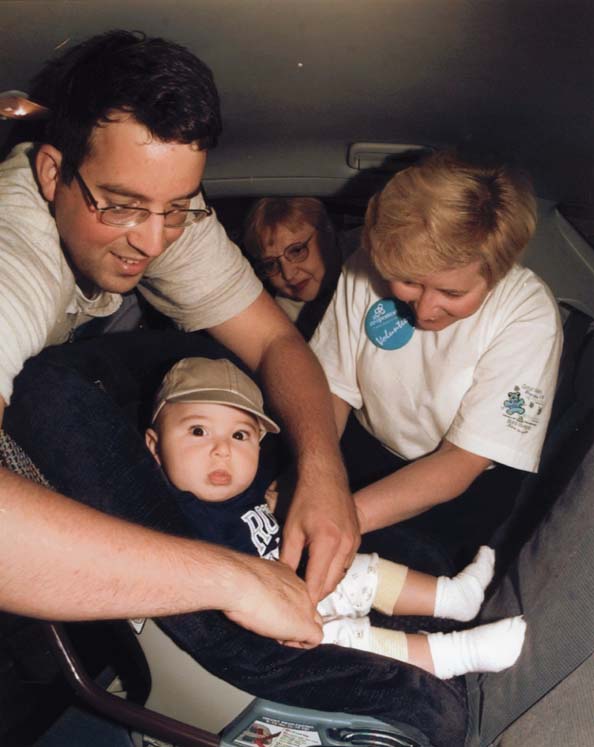 Photography courtesy of the Oakville Beaver
The Buckle-up Bears child car seat safety program is launched nationwide.
April 2004

The first Community Advisory Panel is held in Moncton, NB. Community members provide comments, advice and recommendations to Co-operators senior management about our products and services, and on interactions between The Co-operators, the community and consumers.
September 2007

The Community GuardTM product is launched, providing innovative insurance coverage for the voluntary and not-for-profit sector.