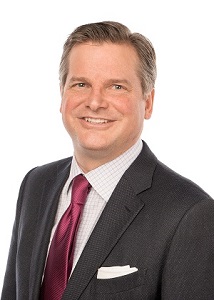 Roger Beauchemin
President and Chief Executive Officer
Addenda Capital Inc. Montréal (Québec)
As President and Chief Executive Officer, Roger Beauchemin is responsible for the development and deployment of Addenda Capital's business strategy and operations.
Roger joined the Addenda Capital team as Chief Operating Officer and Chief Financial Officer in 2013, before being appointed President and Chief Operating Officer in 2015. He previously worked at McLean Budden Limited (1999 to 2011), holding several senior management positions before being appointed President in 2006 and Chief Executive Officer in 2008.
Roger is a member of the Young Presidents' Organization, a Trustee of the Douglas University Institute for Mental Health Foundation and a Director of the Cedars Cancer Foundation. He holds a Bachelor's degree in Economics from McGill University and holds the Chartered Financial Analyst® designation.