Shaun Maslyk
Financial Advisor *
Mutual Fund Investment Specialist**
Maslyk Insurance and Financial Planning Inc
Financial Advisor *
Spécialiste en épargne collective**
Maslyk Insurance and Financial Planning Inc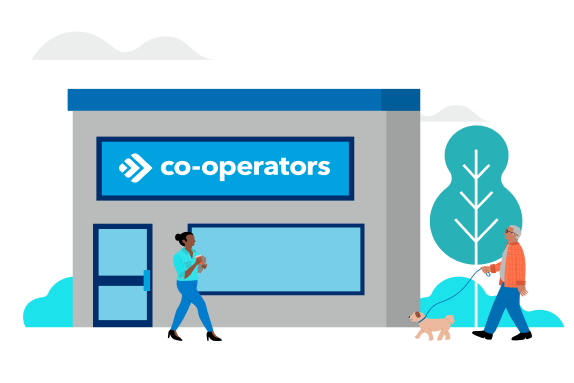 Why choose us?
As your partner in investing and as your neighbours in the community, we're committed to creating a better, more sustainable and resilient future. Our co-operative identity anchors our decision-making to who we are as an organization and pushes us to go further to create positive change. We exist to strengthen the financial security of our clients and their communities.
Get an insurance quote
Obtenez une soumission d'assurance
Co-operators in your community
Junior Achievement Northern Alberta & NWT
Inspire. Educate. Equip.
Junior Achievement (JA) prepares Alberta's next generation of change makers and leaders to thrive in a rapidly changing world.
JA strives be the partner of choice for businesses, educators, and policy-makers around the globe. They aim to be revered for providing experiences that promote the skills, understanding, and perspectives students will need to succeed in a global economy and become productive, contributing members of society.
Make-A-Wish Foundation of Northern Alberta
When a child is battling a critical illness, so much of normal childhood is taken away from them—it is exhausting, both emotionally and physically. A Wish is something that gives kids the opportunity to look outside their illness—it restores a sense of childhood back to the child and normalcy back to the family.
This is why we are so passionate about supporting this amazing cause.
If you'd like to donate, you can access their website at https://makeawishna.ca
SWAT Hockey Edmonton
We are firm believers that team sports like hockey have an incredible impact on the lives of all children. For this very reason, we're proud to be the official jersey sponsor for the SWAT Hockey Novice division in Southwest Edmonton for the next five years.
This non-profit organization has an incredible group of volunteers who spend countless hours ensuring children in our community have access to an affordable hockey program, where all kids can compete in a fun and safe environment.
If you'd like to register, visit their website at http://swatca.ca/
Soul Front
Soul Front is a non-profit organization where people from all backgrounds meet and explore their greatest passions. They offer events, podcasts, blogs—as well as workshops and one-on-one sessions—where people can explore their passions and learn from others who are doing what they love.
*Offering insurance products underwritten by Co-operators General Insurance Company and Co-operators Life Insurance Company.
**Offering mutual funds through Co-operators Financial Investment Services.