Darrell Peters
Financial Advisor/Owner *
Mutual Fund Investment Specialist**
Dynamic Insurance Group Inc
Financial Advisor/Owner *
Spécialiste en épargne collective**
Dynamic Insurance Group Inc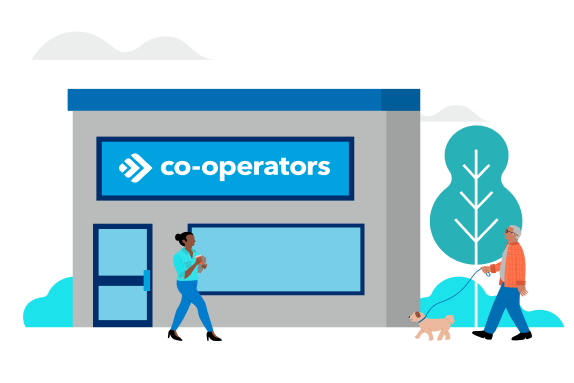 Why choose us?
As your partner in investing and as your neighbours in the community, we're committed to creating a better, more sustainable and resilient future. Our co-operative identity anchors our decision-making to who we are as an organization and pushes us to go further to create positive change. We exist to strengthen the financial security of our clients and their communities.
What our clients are saying
Témoignages de notre clientèle
These are great personable people! Highly recommended!
-Duncan
Darrell has been my insurance agent in Rimbey for 3 years and always super helpful and very fairly priced. Highly recommend.
-Derek
Get an insurance quote
Obtenez une soumission d'assurance
Co-operators in your community
Proud Chuckwagon Sponsor!
We are proud to sponsor our local chuckwagon racer, Obrey Motowylo. Obrey has been a member of the WPCA (World Professional Chuckwagon Association) since 2005 and has been breaking records and winning championship ever since! He travels the circuit with his wife, Angie, and his two outriding sons, Ethan and Hayden. His boys are two of the top outriders on the circuit! They make their home just up the road in Hoadley in the off-season. We love summer and the chance to follow Obrey and his family as they compete on the tour from May to August every year.
Rimbey Agricultural Society
We are the proud title sponsor for the Rimbey Agricultural Society building located at 4800-4898 47 St., Rimbey. Our Agricultural Society hosts a wide range of events that allow our community and surrounding area to learn, grow and have a blast together all year!
*Offering insurance products underwritten by Co-operators General Insurance Company and Co-operators Life Insurance Company.
**Offering mutual funds through Co-operators Financial Investment Services.