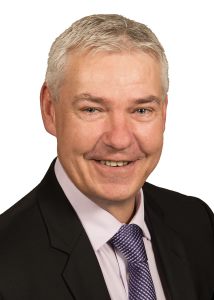 Kevin Daniel
Executive Vice-President and Chief Client Officer
The Co-operators Group Limited Guelph, Ontario
As chief client officer, Kevin leads The Co-operators client engagement functions, including sales and service, contact centre operations, P&C claims and client service operations. In addition to Kevin's role as chief operating officer of Co-operators Life Insurance Company and The CUMIS Group, he has held key leadership positions across the group of companies since joining the organization in 1986.
Prior to 2007, as chief financial officer of The Co-operators Group Limited, Kevin oversaw the financial affairs of the group of companies, including Co-operators Life Insurance Company, during a period of record profits and strong revenue growth. He also held the position of vice-president of finance for both Co-operators Life Insurance Company and Co-operators General Insurance Company. He has been an integral member of the organization's senior management team for the past 15 years.
Kevin has been on the board of directors for several companies in The Co-operators Group, including COSECO, HB Group, Federated Agencies, The Sovereign General Insurance Company, and L'Union Canadienne. He is currently on the board of directors for Connecting People for Health Co-operative Ltd., as well as The Edge Benefits and AZGA Service Canada. Kevin recently served on the Canadian Life and Health Insurance Association board.
Kevin is a CPA, CGA and a graduate of the University of Guelph with a double major BA in Business and Economics.